Solutions
Introduction of Hanvon Digital
AddTime:2016-08-23 11:12:11 Hits:0
  Beijing Hanvon Digital Technology Co.Ltd.,formerly known as Hanvon Technology Co.Ltd.Data Division,headquarters in Zhongguancun Software Park,Yanjiao in Hebei,Jiangsu,Nanjing,Shanghai and other places with service agencies and it is mainly engaged in books,periodicals,documents and other digital files processing services and the development of related software systems.
  With the OCR technology and accumulated technical advantages of data processing platform for many years,Hanvon digital can provide customers with the finished product data with higher precision and more stable quality,especially a unique technical capability in dealing with books,documents,formulas and so on.
  Today,Hanvon digital provides a full range of"digital processing program"for the National Library,the First Historical Archives,People's Publishing House,Chinese Folk Literature and Art Association,the Ministry of Culture,the State Press and Publication Administration and other users,which makes OCR results can be more effective applied for the protection of our cultural and historical heritage and make its due contribution.
  In the future,Hanvon digital will give full play to their advantages,continue to improve the basic data processing,data analysis,mining and utilization,content management and publishing,development in all aspects of business systems and other service capabilities,and gradually form a complete business chain to cater to market needs of large data era as well as provide users with the most complete digital solutions.
  Hanvon digital library solutions:Digital Library is to collect multimedia information with high-value including images,text,voice,audio,video,software,and other and scientific data.It also organizes normative processing,preservation and high-quality management,implement knowledge appreciation,and provides electronic access services of high-speed transverse cross-database connections on WAN.It also includes intellectual property rights,access rights,data security management,and other areas.In short,with a large scale,the digital library can cross-search of massive amounts of digital information resource base and it can quickly and easily provide the information service mechanism for the readers.The digital library has characteristics with digitalization of collections,computerization of operations,network transferring,liberalization of information storage and resource sharing.
  Archives are the different forms of history records of graphics,audio and video,etc.that are worthy of preservation for state and society.These records are directly formed by the past and present national institutions,social organizations and individuals engaged in the political,military,economic,scientific,technological,cultural,religious and other activities.Compared with the traditional carriers and archives in atomic form,the most important feature in digital form files is the rapid flow through the network.Research and construction of digital archives will completely change the use pattern of the file and break the various limitations of using files,so that archives can change from close to open for government decision-making,business services to achieve"science and technology serves files,archival serves economy."
  Digital Archives is a system with the ability to manage digital archives and it is part of a comprehensive archives,which can make round and whole process management to digital file,and be able to provide digital services to the district unit of the file.Digital Archives includes administrative organization,management practices and support of computer network application system which it operates.Through digital archives,archives information value can be fully realized.The construction of Digital Archives will lead to function transformation from comprehensive archive storage and use to information collection,information management and information services.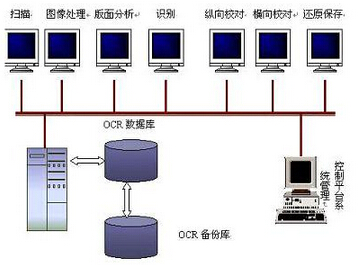 Card automatic identification
  Card manual identification
  Cooperation model:OCR Core authorization/Overall solutions
  OCR SDK authorization business applies in Government offices/E-government systems:
  OA system integrator integrate"HW standard printed OCR SDK Development Kit"into the development of office automation system through the organic integration of OCR technology and the scanner,which is an effective solution to bottlenecks problems of information inputting including electronic government informationization,enterprise informatization etc.
  The following is a flowchart of"Hanvon OCR technology"in government offices/E-Government System:
  OCR entry factory software system
  "Hanvon OCR entry factory"software systems use production line management method.According to the characteristics of OCR technology and operations,the production process is divided into the following processes:scanning,image processing,layout analysis,identification,longitudinal proofreading,lateral proofreading and layout recovery.
  Improved work allocation mechanism:the system provides automatic dispatching and administrators dispatching two allocation mechanisms,each employee in each process can work through the assignment by the administrator,or can also apply for a job assigned automatically by the system.
  The system also provides"work package priority pool"mechanism.If the work is in the"priority pool",it will be the first applied.Reasonable rework mechanisms:the next process is the examiner of the upper process.When the previous step is found with bad result,it will be reworked.After the confirmation by the administrator,the operation will be performed to rework.System will record rework information that can be reflected on workload statistics.Administrators can always sample any work package,if there are quality problems,he will directly send out rework bills.
  Hanvon electronic file management system
  Hanvon electronic file management system is a specialized information system software developed for the national court,the procuratorate,which integrates the internal file using process in design and achieves a conversion of paper documents into electronic files that are easy to query while increasing corresponding encryption technology to ensure the security of electronic file documents.
  Functional characteristics:
  High-velocity scanning:achieve rapid electronization of paper archives
  OCR technology:efficiently enhance the level of information
  Electronic dossier preparation:Combine variety of techniques,present the original three-dimensional appearance.
  File encryption:multi-link control,high confidentiality
  Production flow chart:
  OCR technology scanner bundled services
  Universal scanner,tax-control scanners,multifunction machines,document equipment relying on the camera shooting for pictures.
  2、approaches to cooperation
  OCR software products provided by HW are bundled with hardware products of customers for sale to enhance the value-added services and help customers products achieve product differentiation.
  2.Hanvon standard print OCR SDK
  3.VAT tickets,transportation invoice recognition SDK
  Hanvon standard print OCR SDK
  It provides dynamic DLL library and the perfect interface solutions which can be seamlessly integrated with the customer's software systems.It is the indispensable module for current document class,class image information.
  Hanvon data processing business is more and more recognized by the market with an increasing number of customers.HW expands production scale and has set up two data processing centers in Sanhe City,Hebei Province and Nanjing,Jiangsu Province with hundreds of people to meet the growing business needs.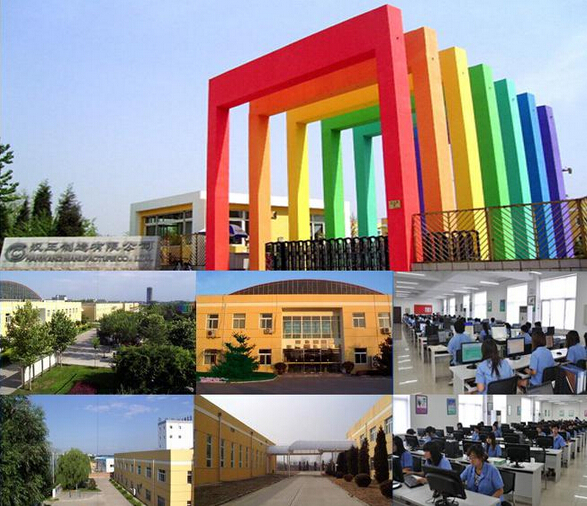 ---
Previous Article :First page
Next Article :Last page